Talk Through The Hand, 2016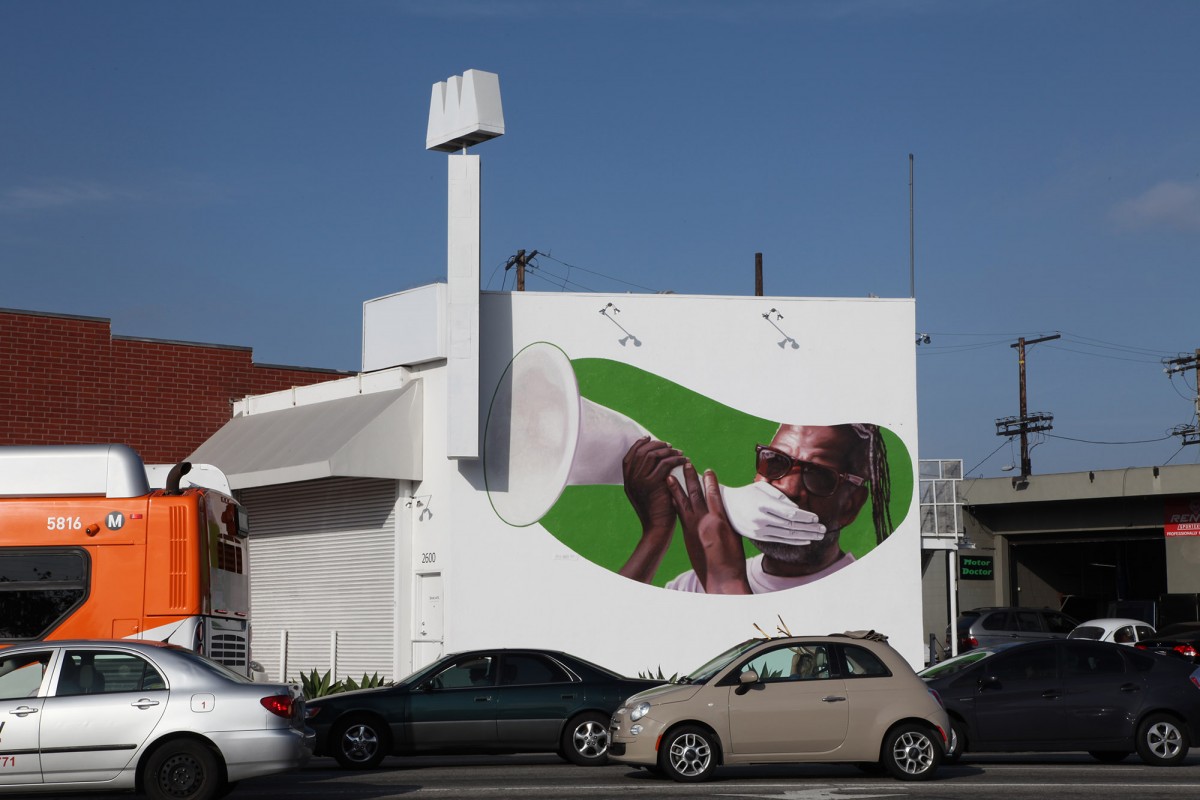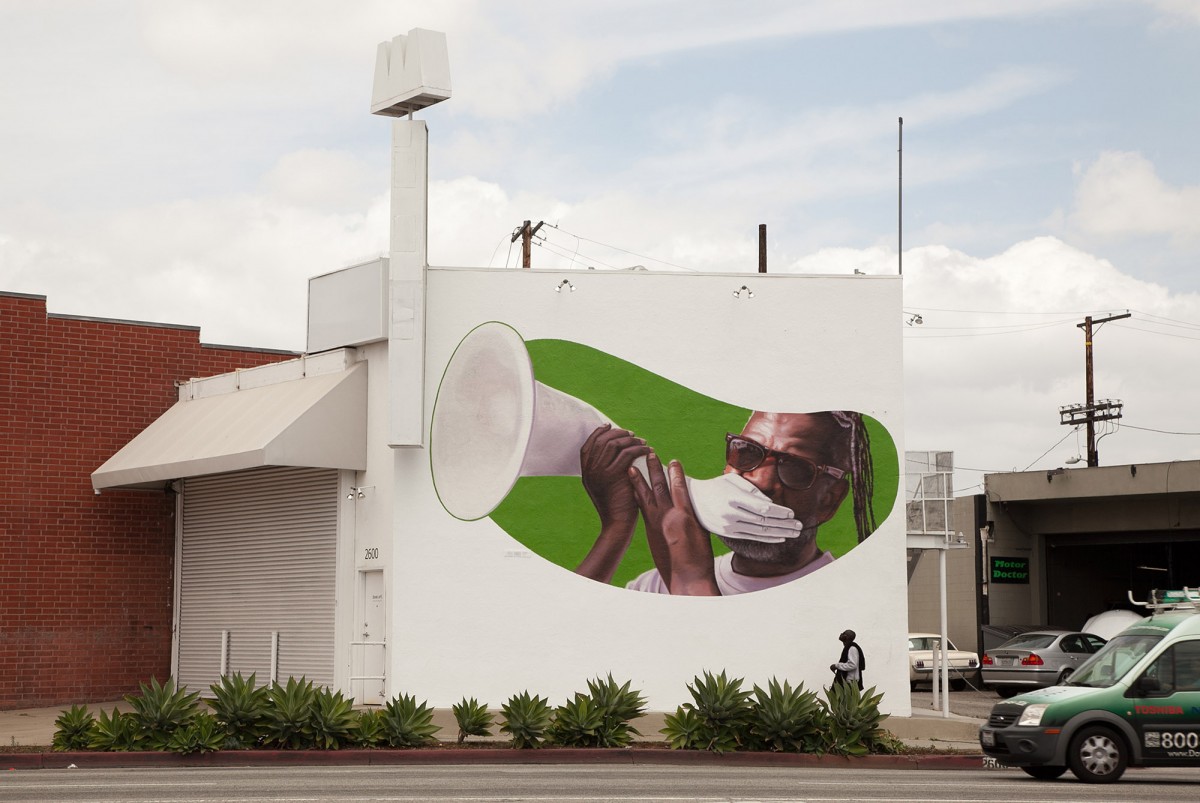 Talk Through The Hand, is an outdoor wall work that adopts an image from the domain of sound—conversational and musical—through the suggested action of listening. In this mural, Elana Mann has proposed an instrument that illuminates both the political attempts to constrain public speech and the resilience of the human voice to prevail against all odds. Mann's wall project, featuring artist Derrick Maddox, is on Baik Art gallery, facing La Cienega Boulevard at the southeast corner of Venice and La Cienega Boulevards in Los Angeles.
Throughout her career, Elana Mann has produced a diverse collection of collages, performances, recordings, sculptures, and videos, which carry her observations and visual commentary related to the perception of sound, sometimes with a revisionist's assessment of the historical record. Her work is charged with alternative messages that, typically, are left open to interpretation. Her art practice bears an unassuming tone, underscored with social annotation that is always positive. On first observation, one may think Mann's Talk Through the Hand wall image is intriguing, but let the work set awhile and the artist's transcendent philosophical connections start to appear.
Along with this wall work, a limited print edition was made of A List of the Sounds That Have Reverberated Through My Body.